Portfolio of 4 Amazing trading robots
Get all 4 Evestin Forex trading robots Satoshi, Satoshi FB, Satoshi GOLD and Gunner working together on your one trading account.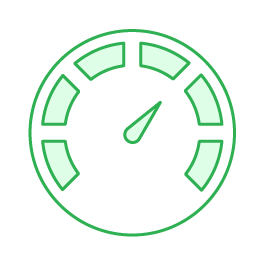 Our bots trade with multiple trading strategies going LONG and SHORT so you can trade regardless of the market direction.
Professional risk management system
The robots will risk only a small % of your account on each trade. You can control the risk and adjust it to your risk tolerance.
Our trading experts monitor the markets and robots every day. Regularly updating the trading robots to keep up with the changing markets. You always will get the most up to date robots for the peak performance.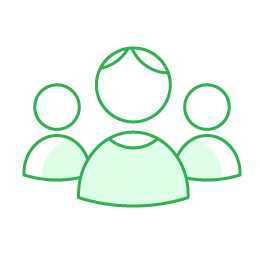 Real traders in our trader support team. Happy to help other traders. Reach us by email or via our web messenger App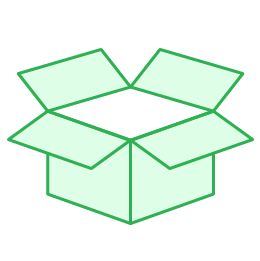 An out-of-the-box solution with a simple installation package that will add the bots and templates to your MT4 Trading Platform. You will be trading with bots in no time.
Monitor your account 24/7
Download MT4 mobile APP and get real time notification every time the robots open or close the trades. You will see every single trade your robots take.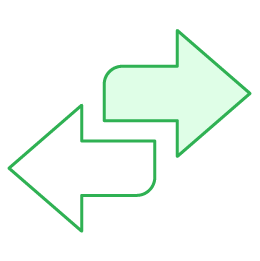 We openly share our robot trading strategies so you can learn as you trade with our bots.
How does the 30-Day FREE TRIAL work?

You get full access to all the bots for the trial period. Only stay if robot trading is for you. If not - you can cancel your membership at any time from the member's area - you will not even need to contact us.

What is the minimum recommended trading capital?

Minimum $5,000 is needed to operate the trading robots but we recommend having a trading capital of at least $10,000 to trade successfully with automation. Adding funds regularly to your trading account while you trade with the robots is a great way to build up your trading capital.

What is VPS and do I need it?

VPS stands for Virtual Private Server. For best performance, we recommend running Evestin Forex bots on Forex VPS unless you have a dedicated workstation at home with fibre internet connection where you can run MT4 trading platform 24h a day. If you're looking for VPS recommendations, please CONTACT US and we'll happily suggest Forex VPS we use.

Where can I see the latest test results?

CLICK HERE to download our latest test results and stats about our Trading Robots.

Why do your robots work when so many others fail?

Reason #1 - Solid Trading Strategy
We use real life well-proven trading strategies with a solid edge. Unlike other robot developers, we did not use the past price action to create our trading systems. All our trading strategies have been traded by many professional traders for many years well before Evestin Forex. All we have done is automated these well-proven trading strategies so everyone can use them.

Reason #2 - Professional risk management system.
We put a large focus on Risk control. We trade for the long-term growth, not a quick profit. Robots trade risking only a small % of your account. We don't use high leverage or high-risk strategies like the martingale.

Reason #3 - Multiple Systems
We use multiple trading strategies in a single portfolio to spread the risk and opportunity, this way we can achieve the excellent trade results regardless of the market conditions.

Reason #4 - Keep Developing
We're regularly updating the trading systems with new ideas to keep up with the ever changing markets.

Reason #5 - Out-Of-Sample testing
We run our robots in multiple markets with the same settings so they are never curve-fitted to a specific past data. This means that our robots and very robust and continue to work in new unpredictable, Live markets. While other robots who are curve-fitted to specify past price fail miserably as soon as they are traded in a Live market.

What steps are necessary to start trading with robots?

We recommend practising first on a demo account. You can open a MT4 demo account for FREE in less than 5 minutes directly from MT4. Sign up with one our plans and you will be trading with bots in no time.

Is this Account Copy/Signal service?

No, we're NOT account copy or signal service. We provide everything you need to be a successful robot trader yourself. We give you full access to the robots, explain the robot trading strategies and show you all the settings we use. We do regular system updates to keep up with the market, track your progress and provide ongoing education about robot trading.
Our policy is - "Tell me and I'll forget. Show me and I may remember. Involve me and I learn."
-Benjamin Franklin
Which Forex brokers do you recommend?

Can I trade with a my own broker?

Yes, If your broker has GMT+2 time zone charts.
But please note - It is not recommended to trade with brokers we have not tested our robots with. Different Forex brokers can have different prices, spreads, time zone settings or high latency. This can lead to false signals and different trades on your account. If you want to get the same trades as the rest of the members use our recommended brokers

Can I trade on multiple accounts at the same time?

You will get a license for 2 accounts - 1 Live, 1 Demo. Extra licences can be purchased for a reduced fee from the members area.

What strategies do robots trade?

Our robots trade multiple trading strategies in a single portfolio. To learn more about trading strategies and our robots DOWNLOAD THIS EBOOK

Can I adjust the risk?

Yes, of course, you have full control of the robots and your trade account. Our robots use very strict risk management system and will risk only small % of your account per trade. By default, robots will risk 1% of your account per trade, you can adjust the risk per trade based on your risk tolerance. Our recommendation is to risk 0.5% to 2% of your account per trade.

How often do robots trade?

We average two trades per week, but can easily go a couple weeks without a trade. It is all depended from the markets. For us, less is definitely more. Our robots only trade the high probability setups.

Do I need to change robot settings?

No, your robots will come preset with the recommended settings and should not be changed. The only setting that you should change is the risk setting according to your own risk tolerance. When we change robot settings/algorithms you will receive the latest updated version directly to your trading platform.